Directions to the Hudson River Homeopathic Clinic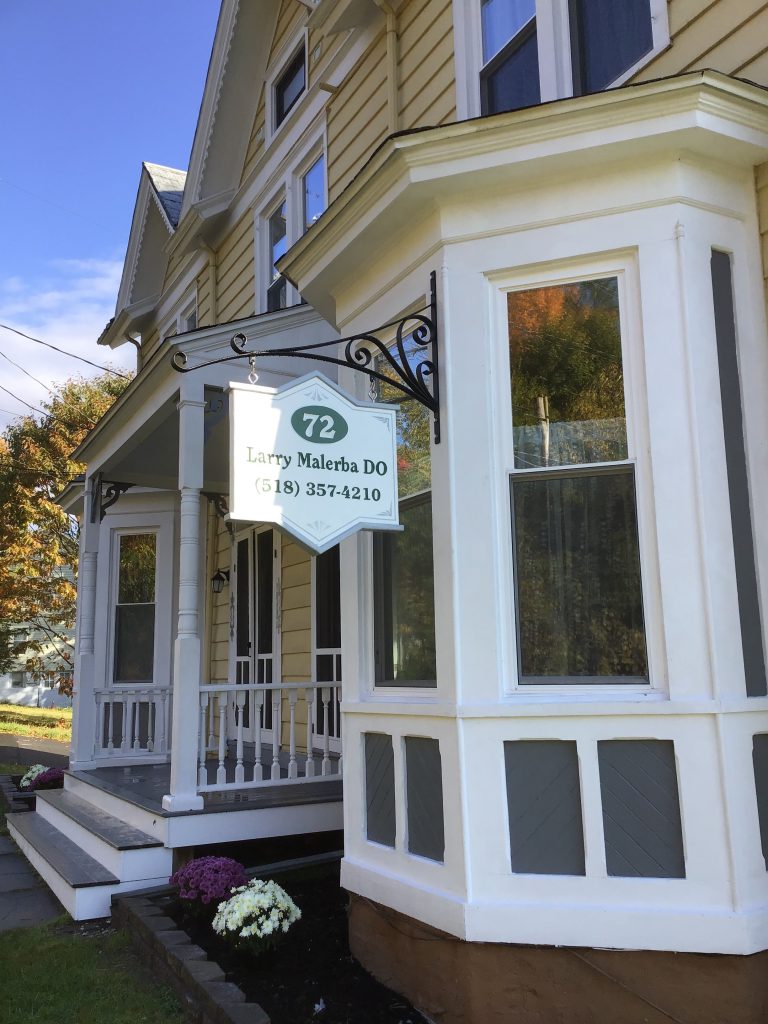 Hudson River Homeopathic Clinic is just
20 minutes from Albany, 30 min. from Schenectady, 30 min. from Troy, 50 min. from Saratoga, 30 min. from Hudson & Catskill, 40 min. from Kingston, and 70 min. from Poughkeepsie.  
Please Note:
Some GPS apps list our address as Coeymans. Others list it as Ravena.
Either way, the address is 72 Main Street (which is also the same as Route 144)
Full Directions from points North:
Take 87 South from Albany to Exit 22
At Exit 22, take Route 144 South to the village of Coeymans (5 minutes)
In the village, be sure to stay left on Route 144.
(don't go right on Route 143) (In Coeymans, Route 144 is also called Main Street)
72 Main Street is just a couple hundred yards further on the left.
Park on the South side of the yellow house
Behind the house is a public park and the Hudson River.
Entrance is at the Front of the house
Shorthand Directions:
87 South to Exit 22 >
Route 144 South >
72 Main Street in Coeymans
Yellow House on the left
Park on the South side
From Points South:
87 North to Exit 21B >
Route 9 North >
Right on Rt 144 (go 4 miles) >
72 Main St is on the right